About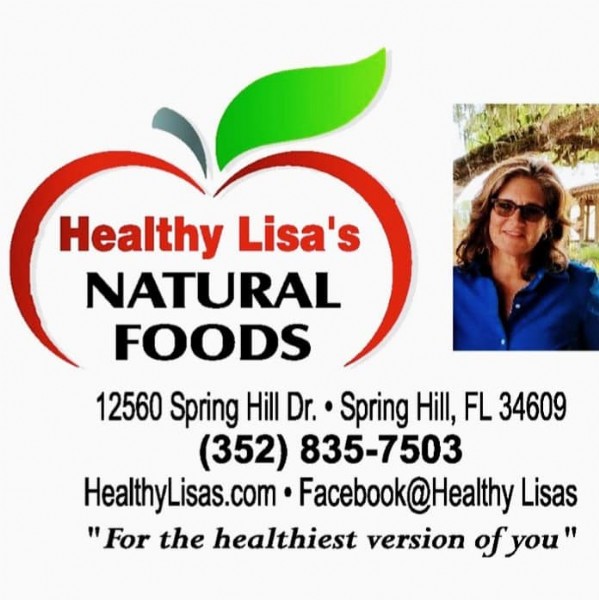 Welcome to Healthy Lisa's located in Spring Hill Florida. Where we stock everything from corn flakes concocted of mere corn and sea salt, to vegan body soap containing no animal products, the shelves at Healthy Lisa's are filled with everything from natural foods, nutritional supplements, personal care items, crystal and stone jewelry, essential oils and diffusers, kitchen gear even pet foods, that other local health food stores just don't have.
Lisa Miner has been in the healthcare industry since 1987 and has a good handle on buyers' likes. She holds certifications from several nutritional goods manufacturers and will never stock an item that does not meet her approval.
Qualifications:
Digestive Care Expert
Nature's Plus University
On going trainings thru NPA since 2008
Animal Care and behavior expert
Fisher College
Tufts University
Interests and Hobbies:
Painting
Swimming
Riding my bikes..my LeMond & my Triumph
Stop by Healthy Lisa's today your health will thank you.